SX2021 H3 STACYC HoleShot Challenge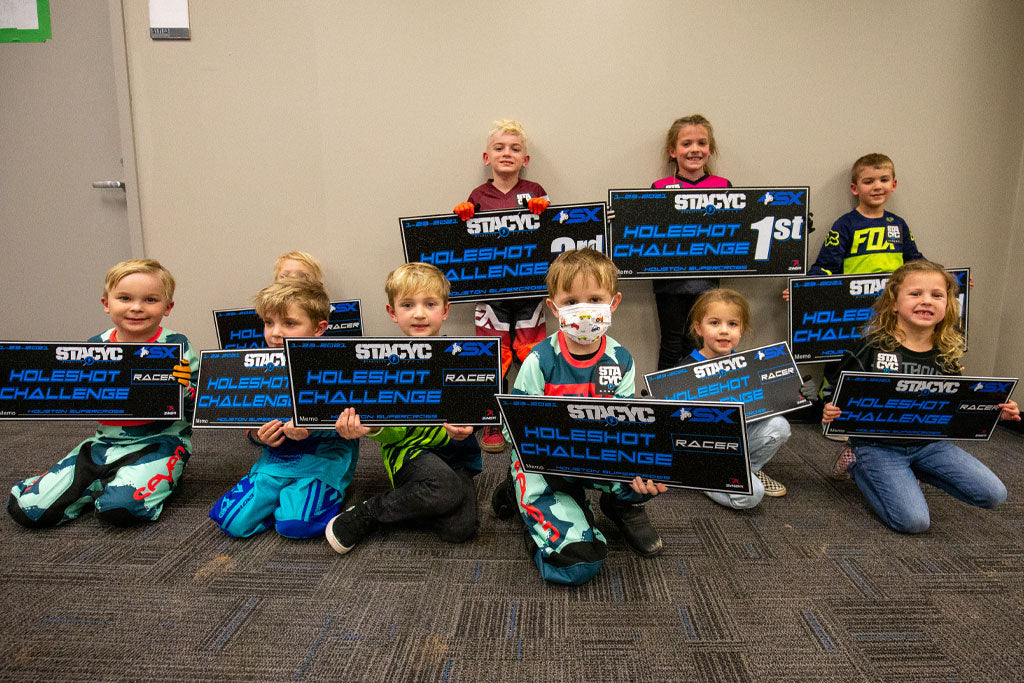 We kicked off our STACYC HoleShot Challenge Series at Round 3 in Houston this weekend and watched as the Grom's ripped their STACYC Brushless 16 EDRIVE bikes across the finish line!
On the podium:
1st Place - Macy Wilson
2nd Place - Trevor Phillips
3rd Place - Pierce Rickman
Congratulations to everyone who participated! If you missed it, check out the race highlight here!



Check back here on our News Feed for highlights from each of the following HoleShot Challenges at these remaining rounds!
Indianapolis 2/6
Orlando 2/20
Arlington 3/13
Arlington 3/20
Salt Lake City 5/1