Mini Major Moto – State Fair MX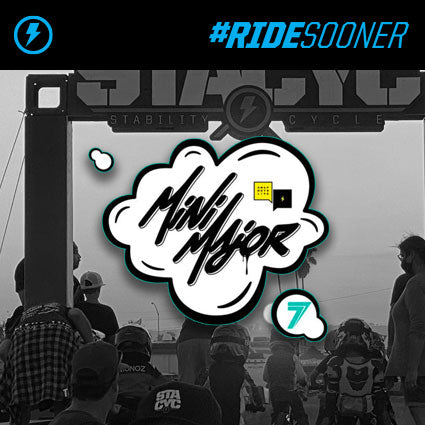 The team at STACYC and the STACYC Grom Squad hit full speed at State Fair MX complex on September 26th.  Families were lined up and ready to watch the little rippers go as the sun set in Perris CA.
Many in attendance were on hand already for the MX racing that was taking place over the weekend and over one hundred other riders and family members came to get in on the STACYC Shred Session action alone!  After an hour of open practice, the little ones were separated by age (0-4 / 5-up) and the racing got underway.  At the end of the one lap sprint races the winners collected some amazing awards from STACYC, 100%, SEVEN MX and ODI and went home with giant smiles.  As the sun set and riding continued the smiles and high fives were easy to spot.  Huge thanks to the teams at Swap Moto, Seven MX and State Fair Motocross for one great night!