Ryan Ragland On The History & Future Of STACYC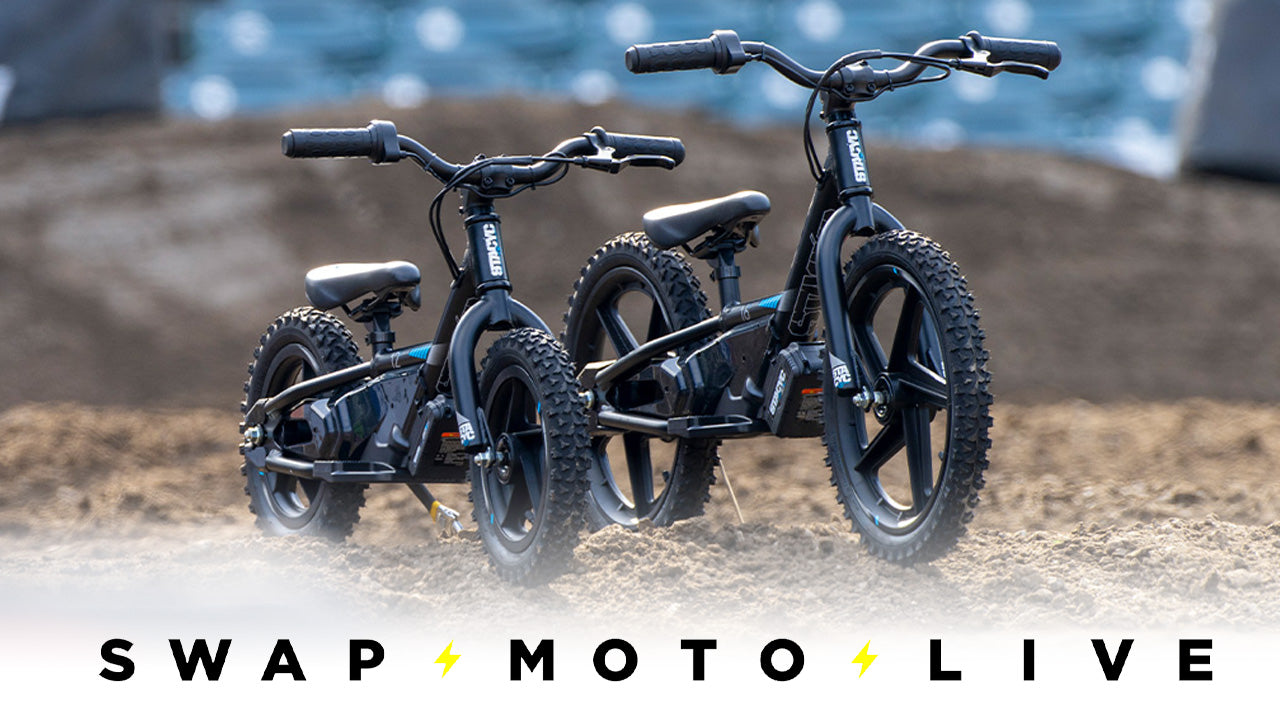 Over the last ten years, we've watched a change in how families have fun on two wheels, thanks partly to Stacyc. Thousands of kids have learned the basics aboard the small battery-powered bikes, while parents have gotten the chance to share their love of riding easier and safer than ever before. These are things that Ryan Ragland hoped to accomplish when he first wired an assortment of RC car parts to a bicycle frame for his son.
The popularity of the electric balance bikes, plus support from parent company Harley Davidson, has allowed Stacyc to develop two new models. The bikes will be meant for bigger kids, complete with 18-inch or 20-inch wheels, plus a more robust motor and battery pack to power them, and will land at retailers in the next few weeks.
We spent more than an hour with Ragland talking about the company's base, its growth, and what comes next just ahead of the launch. What was the most compelling detail about the project? That Ragland got to work with his original test rider on the new bikes.
Podcast Link: 
https://media.podserve.fm/media/episodes/user_63/20/RYAN_RAGLAND.mp3