LiveWire Becomes The First Publicly Listed Electric Motorcycle Company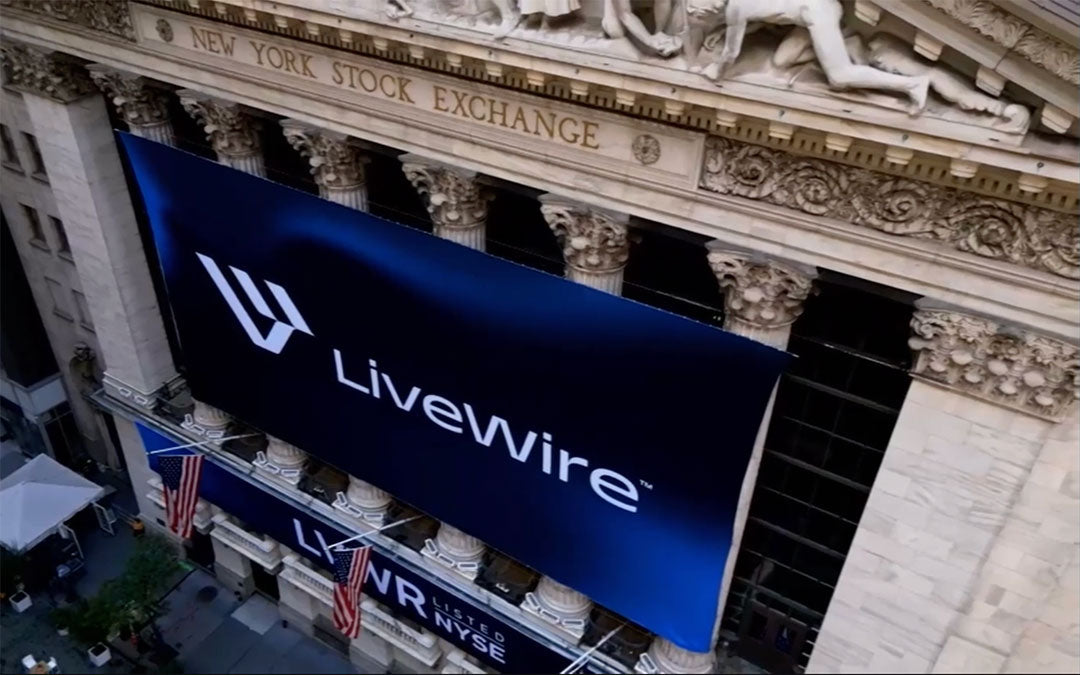 A Message from CEO Jochen Zeitz,
Our EV journey has been more than a decade in the making. What started as 'Project Hacker', an idea born out of the company's Sustainability Committee, eventually became LiveWire – H-D's first electric motorcycle, introduced in 2019. Last year, we established the LiveWire brand, launching with the LiveWire One. In May, we introduced LiveWire's second bike, the S2 Del Mar. As part of LiveWire Group, the team at STACYC has been on the forefront of electric innovation since its beginnings as a father-son project. The brand now anchors a new-to-world category and a rapidly expanding community of passionate families.
LiveWire will become a standalone, publicly traded company. This moment represents an important chapter in our collective story and a proud milestone for both the LiveWire and STACYC brands.
Thank you to our teams around the world for your dedication to Leading in Electric, one of the six pillars of our Hardwire strategic plan. This is a significant achievement for LiveWire and an important chapter in Harley-Davidson's legacy, one that we can all be proud of.