Just over 2 and feeling the freedom of the ride!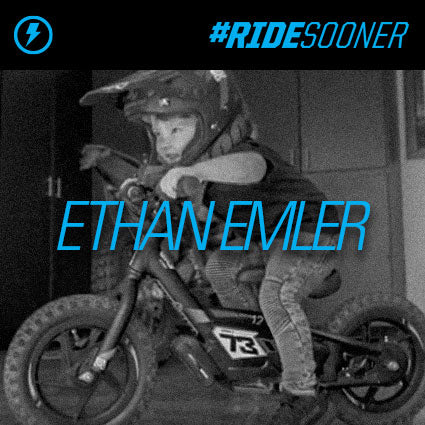 Here at STACYC we are all about the ride and Sharing that Love for it with our kids. It's your turn to show your kiddos what two wheels are all about and STACYC can help make that happen sooner than ever! The 12 EDRIVE is the ultimate fun machine for kiddos ages 3 - 5. We've even seen a few ambitious parents make it happen sooner! Check out FMF Racing mini GROM,  Ethan Emler and his adventures from home to the park and then out to the beach with Mom and Dad in tow! Ask Donny what its like to "Share his love for Riding" with his mini-me...  Its all smiles, all the time!


The 12 EDRIVE has a low seat height and 3 different power modes so that first time riders can easily adapt. Kiddos on their STACYC'S will learn how to control their first throttle and brake developing vital skills that will transition with them onto their first motorcycle or bigger bicycle. Two wheels are more than an activity, they give you the ultimate feeling of freedom, independence and confidence!


We've got a growing list of Motos A-Listers Sharing their Love for Riding with their groms! Most recently Cristian Craig has upgraded his little man Jagger to a 16EDRIVE and Ryan Villopoto has the twins up and running on a pair of 12EDRIVES!


GEICO Honda Factory Racer Christian Craig, "My son Jagger has been obsessed with his STACYC since we got it a couple years ago. It's helped him learn how to balance while also allowing him to have fun and progressively go faster. Now that he's almost four, he's ready for the bigger one and I'm excited to see him adjust to the new size!"


Nine-time AMA Champion, Ryan Villopoto, " Having my twins is a handful but it's awesome to have bikes like STACYC'S to help us engage with them. As a motorcycle family, it's so cool to share the love for motorcycling with them. We have four generations of riders in my family and the STACYC feels like the safest way to start riding."