STACYC Presents the Annual Mammoth Motocross for 2022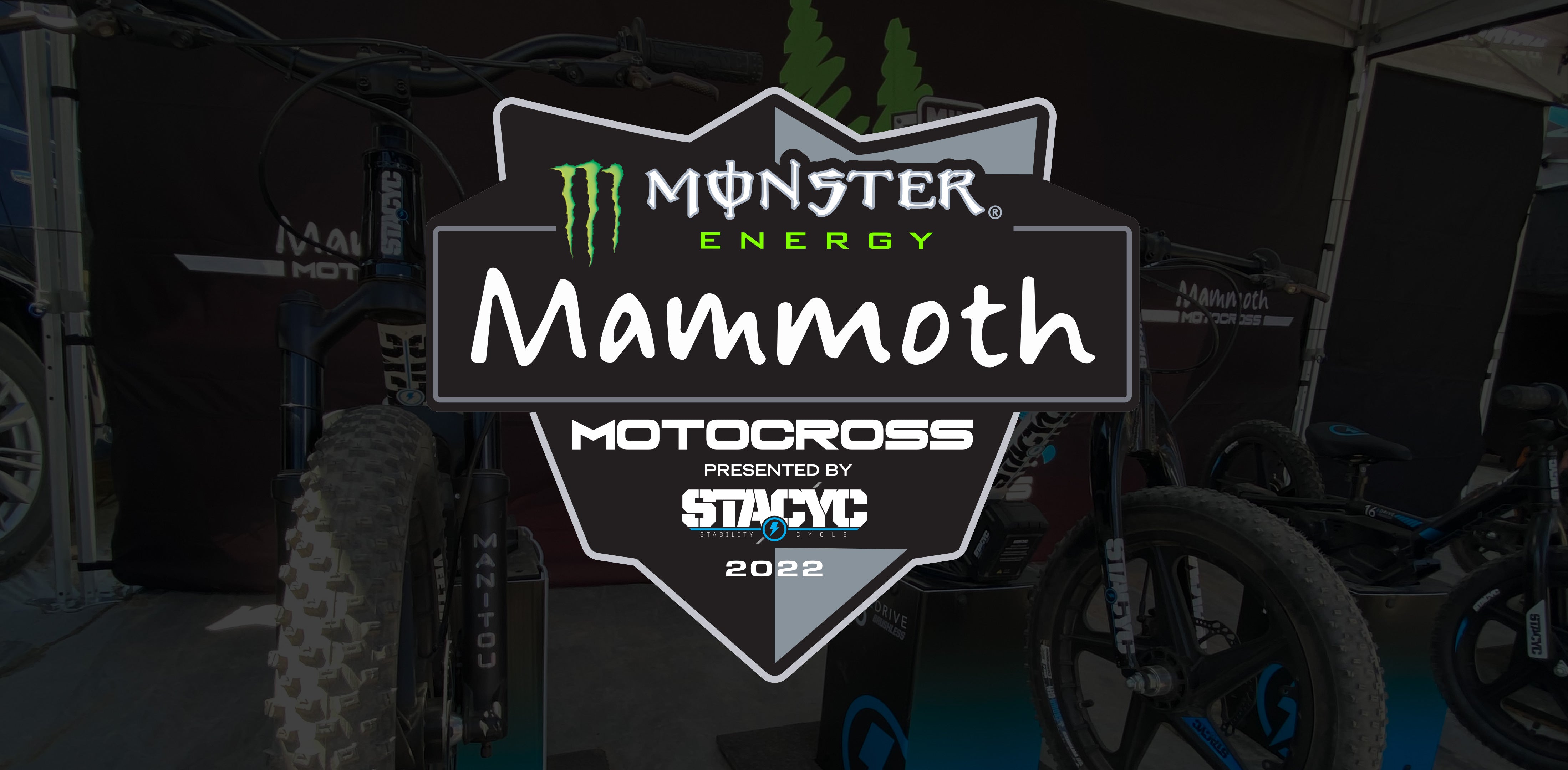 For 2022 STACYC presented the oldest running motocross event in the USA in Mammoth Lakes, Ca. The team was on hand to support the event as well as the athletes with the STACYC HOLESHOT AWARD in its first year at this event. The racers that found themselves first to the top of the legendary start at Mammoth received the podium check and all of the glory that comes with being first up that hill! Fans and racers loved stopping by the STACYC booth to check out the all new 18eDrive and 20eDrive on display all week long!
The STACYC partnership with Mammoth Mountain lasts all summer long with the Activity Center at the Main Lodge. Kids from 3-12 can participate all summer on the custom designed STACYC track. STACYC's from the 12eDrive to the 20eDrive are available to demo for kids that register at the activity center. For details or results from the event please visit www.mammothmotocross.com and for activity center details please visit www.mammothmountain.com.